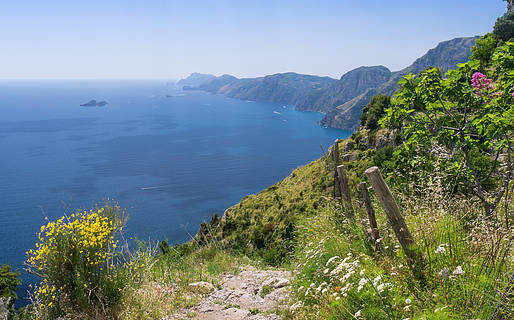 Project Description
Walk in the Paradise: the path from Agerola leads to Positano overlooking the entire Amalfi Coast hovering between sea and sky.
Journey time: about 3 hours.
Mileage: 7.8 km.
Degree of difficulty: easy.
The Path of the Gods connects Agerola, a village on the hills of the Amalfi Coast, to Nocelle, a hamlet of Positano clinging to the slopes of Mount Pertuso.
The name is enough to make you understand the spectacular nature of the path: follow it in the direction from Agerola to Nocelle in order to walk slightly downhill and have a wonderful view of the Amalfi Coast and Capri.